Juancho Raymundo 🇵🇭
WP Regional Representative
Juancho is a student of the Integrated Liberal Arts and Medicine (INTARMED) program of the University of the Philippines College of Medicine. He was introduced to TUFH at the 2018 Conference in Limerick, Ireland. Based in Manila, he has an interest in public health, research, and health advocacy. He is also interested in actions on the social determinants of health. Locally, he is active in projects of the UP Medical Students for Social Responsibility. In the future, Juancho hopes to contribute to improving the state of health in the Philippines, through service directed to the underserved.
📧: sno.westernpacific@thenetworktufh.org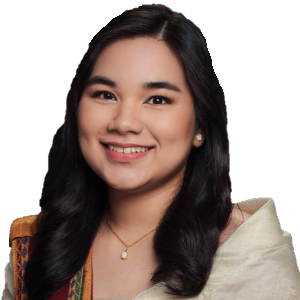 Rani Ailyna V. Domingo 🇵🇭
WP General Assistant
Rani is a 4th year medical student at the University of the Philippines College of Medicine. Her passion lies in public health, so she involves herself in areas of work in health systems, community participation, and intersectoral collaboration. She firmly believes that understanding people, societies, and systems are the foundations of people-based and people-centered health initiatives, and that medicine and humanities must come together to help in the improvement of the current healthcare systems in place. She is actively involved in leadership positions in community-oriented organizations, as well as in national medical organizations like the Association of Philippine Medical Colleges – Student Network and the Asian Medical Students Association. Having worked in programs with both government and nongovernment organizations, she envisions the attainment of universal healthcare in the Philippines to be grounded on the principles of the primary health care approach, working towards the improvement of physical, social, economic, and cultural conditions that affect the health of all.
Pamela Bianca Pasco 🇵🇭
WP Activities Assistant
As a medical student in the Integrated Liberal Arts and Medicine (INTARMED) Program of the University of the Philippines, Pamela has engaged in active leadership positions in student organizations during her past five years in the university.
Her experiences range from graphic design, photography, publicity, and social media management with handling Publicity and Documentation positions for different organizations (with varying reaches from local, national, and international), project management and coordination for advocacies, to external relations with organizational partners and alumni. Starting from enjoying attending trainings and workshops, she has also engaged in creating training courses and facilitating workshops and sessions being a medical education trainer (TMET graduated Trainer) in the International Federation of Medical Students' Associations (IFMSA) and through pushing for the establishment of the Capacity Building division of the Asian Medical Students' Association – Philippines (AMSA-Phil).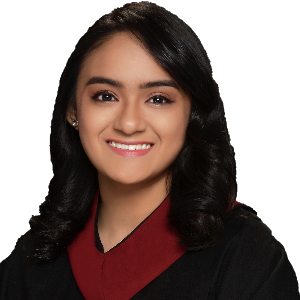 Karen Bernasor Amora 🇵🇭
WP Public Relations Assistant
Karen is a 4th year medical student at the University of the Philippines under the Integrated Liberal Arts and Medicine (INTARMED) program of the College of Medicine. She has a particular interest in public health, telehealth, and traditional medicine, and is also passionate about the importance of good design in effective communication. Karen joined the Student Network Organization in 2020 because she believes that the organization offers different avenues for health students to grow more into their chosen career paths, and acquire knowledge and skills that are very relevant in practicing a rights-based approach to health. Together with the SNO team, she hopes to promote participation and multidisciplinary collaboration among healthcare students and professionals toward the global goal of achieving health for all. Outside of medicine, Karen enjoys taking photos, illustrating, running, and traveling.
VACANT
REGIONAL Membership Assistant
VACANT
REGIONAL Exchange Assistant